Managed IT Services | Australia
We offer full managed IT services for Australian businesses.
This is where we take over all things IT to make your life easier.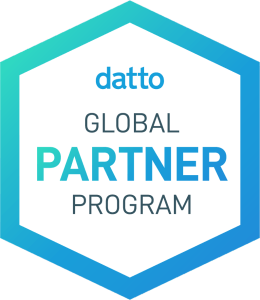 Our Managed IT Services Cover:
Unlimited Service Desk Support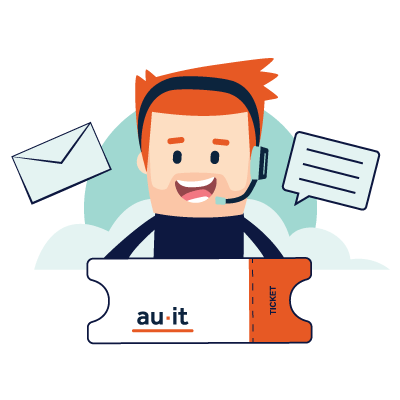 SEE MORE
AUIT's service desk is made available between 8:00am and 5:30pm Monday to Friday (AEST) and is a core part of the managed IT services we provide.
With our remote monitoring toolset we are able to provide prompt remote support and high levels of first call resolution, with minimal disruption to the user.
Backup Monitoring & Testing
SEE MORE
Backups are an important part of managed IT services. Our technicians check your backups daily to ensure they are happening when they are supposed to. Our backup specialists will also take any required remedial action to ensure smooth continual operation of your backup processes. Regular testing on backup restoration is also conducted and recorded.
Unlimited Break Fix Support
SEE MORE
Our managed IT services include unlimited hours for break-fix support. Your organisation will not be charged for any additional hours sometimes required by AUIT to resolve issues within the environment. The responsibility for the smooth running and maximum uptime of the environment is firmly put on the AUIT, which helps ensure the environment continually runs smoothly and without errors. This does not include hardware costs which may be required to resolve issues with failed hardware which may fall outside of warranty.
Strategic IT Consultations
SEE MORE
AUIT will provide strategic IT consultation to your organisation as a managed IT services customer. This is aimed towards building an immediate, short and long-term road map of your IT requirements. With this information, you will have a clearer understanding of predicted budget and technology requirements.
SEE MORE
AUIT has Service Level Agreements with all of our managed IT service clients, this ensures that we are providing you with the best possible solution. We pride ourselves on the level of support a commitment we give to each and every client, and this is backed up by our SLAs.
Additional Team
(Our team is your team)
SEE MORE
Our team is your team. We work closely with all of our clients to ensure that everything runs smoothly, positive outcomes are achieved and projects are achieved on time and within budget every time.
We have the skills,
experience & certifications
We are a leading Australian MSP who has helped hundreds of Australian businesses with their IT needs. Our experienced staff cover various IT expertise, which allows us to solve many complex IT issues. That means no matter whether you need simple a IT set up or require complex security compliance such as the Essential 8, AUIT can find your IT solutions.
We understand that you have IT challenges unique to your business. While IT support is the core of what we do, what that really means is we prioritise genuine human connection and work with you to find solutions that fix problems specific to your needs.
We understand the web
better than anyone.
We go beyond a standard MSP in more than just our support. We have an experienced team with wide technical skill sets and resources thanks to our sister company GoHosting Australia – which offers web and server hosting.
We pride ourselves on the service we offer. If you're still not convinced, take a look at what our customers say about us.
We've relied on AUIT for their IT Solutions & Services for the past 15 years. The advice given over the years has been sound, trustworthy & innovative. They have kept us fully equipped & advanced in the fast paced world of technology. At AUIT, customer service comes first & we really feel that here at LUTON. I cannot recommend their services enough!
Delivering Services Since
Australian IT Tickets Resolved
You don't have to be a tech expert

to run a business.
Let us take care of your IT so you can put more time into the growth of your business.
You don't have to be a tech expert to run a business. Let us take care of your IT so you can put more time into the growth of your business.